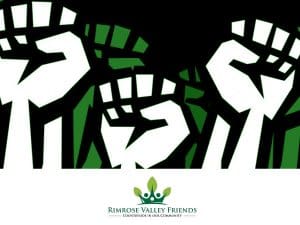 This is our first gathering to protest against the planned destruction of Rimrose Valley by Highways England.
Please join us for a positive demonstration to show your opposition and to let everyone know how much you care about Rimrose Valley.
We will gather at the Beach Road entrance, take some photos, say a few words, before walking along Rimrose Valley and enjoying everything it has to offer.
on Sunday, 20th May, 2018 from 10am
Meeting at the Rimrose Valley Beach Road Entrance, L21 2PP
If you've made any signs and banners, please bring them along – they will look great in any pictures we take!
Other than that, there are no set plans – simply come along, bring your families, help us spread the word and let's build some momentum for future protests.
Come for as much or as little as you can manage.
Oh and come prepared for whatever the weather is doing on the day!
Let us know if you can be there https://www.facebook.com/events/383311742154399/
Thank you!