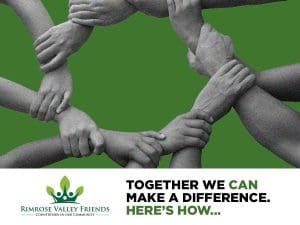 Last Wednesday, we attended a presentation by Transport for the North (TfN) at Liverpool University's Foresight Centre.  It was about their 30-year vision for transport investment across the North of England.
This is important because TfN is an influential partnership of civic and business leaders from across the North. It will be able to influence future spending by the Department for Transport, Network Rail, Highways England and HS2 Ltd in the North.
You can read TfN's Key Messages and detailed Strategic Transport Plan by visiting their website: https://transportforthenorth.com/stp/
TfN has an ambitious vision for both commercial and domestic transport across the North.  We were heartened by their desire to make public health and the environment important factors in transport infrastructure planning going forward.
However, this doesn't help us today.
TfN supports Highways England's Port of Liverpool Access Scheme, as referenced in their Strategic Transport Plan, so we need you to let them know how YOU feel about it.
TfN are inviting comments and feedback on their Strategic Transport Plan until 17th April, 2018.
This can be done via an online poll.  However, we feel this is a bit 'clunky'.
Instead, it's easier to email your feedback to:
transportplanconsultation@ipsos-mori.com
And copy in Steve Rotheram (Mayor of the Liverpool City Region)
info@liverpoolcityregion-ca.gov.uk
Please read the documentation and write your own points about protecting Rimrose Valley and its surroundings from the damage that will be inflicted by the proposed dual carriageway.
However, we recognise that this can be a big ask for busy people, so here are some points for you to use and adapt:
Welcome the broad aims of the strategy and its focus on improving the whole range of transportation methods, not just roads, for the North
Express concern that TfN is supporting the construction of a road that will cause huge damage locally: The A5036 Port of Liverpool Access Scheme
Urge TfN to acknowledge that a problem with the proposed scheme exists, that it is massively unpopular with local communities and that it represents the destruction of vital green space in South Sefton
Urge TfN to take a lead in resolving the issues at the Port of Liverpool and to prioritise investment in rail links into the port ahead of road solutions so that they can reduce the number of HGVs on our roads, not add to them
Call for TfN to use its links with the private sector and central government (Department for Transport, Network Rail, Highways England, Peel Ports) to demand greater investment in the Scheme in order for it to be delivered in such a way that minimises the impact on the environment and public health… not just the quickest, cheapest and most damaging option
Ask them how they square their commitments to improving quality of life, health and wellbeing; increasing life expectancy; improving people's standard of living; promoting and supporting the built and natural environment; reducing carbon emissions and harmful air pollutants; reducing noise pollution; emphasising the importance of walking and cycling, with the construction of a dual carriageway… through a country park… and a residential area.
And anything else you want to raise!
Some useful quotes from their Transport Strategy:
"Our vision is of a thriving North of England, where modern transport connections drive economic growth and support an excellent quality of life."
Investment in transport can:
Increase employment and real wages
Increase business competition and productivity
Support health and wellbeing, increasing life expectancy
Increase land value
Improve standards of living across the region
Stimulate business collaboration
Reduce journey times
Reduce transport costs
The objectives of the Strategic Transport Plan are:
Increase efficiency, reliability and resilience in the transport system
Transform economic performance
Improve access to opportunities across the North
Promote and support the built and natural environment
The North collectively, both public and private sector, needs to work towards a transport network that significantly reduces carbon emissions and harmful air pollutants, particularly CO2, NO2, particulates and noise.  This will also improve air quality and support the North's contribution towards compliance with the UK's legal limits as soon as possible.
Equally important is enhancing rail's wider role in society and reflecting our global responsibilities, including the reduction of greenhouse-gas emissions, the transition to sustainable energy sources and reducing the pollution caused by transport activities.  Rail will contribute to these both by supporting modal shift for both passenger and freight and by increasing environmental standards of rail's own operations.