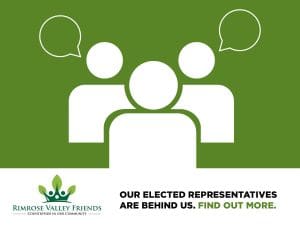 A group of representatives from Rimrose Valley Friends met with some of our local councillors and Peter Dowd MP on 21st October. Also present at the meeting was The Campaign for the Protection of Rural England, The Campaign for Better Transport and the Lancashire Wildlife Trust.
The purpose of the meeting was to discuss a common strategy, to share and discuss the various views and opinions from the groups present, and to agree actions.
It was crystal clear that everyone present is wholly against the threat of a surface road through Rimrose Valley, and the sense of urgency in pushing our cause forward was shared by all.
The key factors that came out of the meeting are as follows:
Sefton Council have initiated a judicial review (see our article here where the leader of Sefton Council, Ian Maher, announced the council's position on the matter).

A judicial review is a legal process by which a judge reviews the process carried out by Highways England and decides whether it's been done properly.  If the judge determines that the process hasn't been carried out properly Highways England can be sent back to the drawing board.  The basis of the court case will be the fact that other options were ruled out (eg a tunnel) on cost, but the assertion will be that no analysis into the true cost to the communities and health services took place, and also that the return on investment was calculated over too small a period of time.
The announcement brought some welcome media publicity, including a prime time BBC Radio Merseyside interview
To initiate the Judicial Review process, Sefton Council has written to Highways England citing the lack of a tunnel appraisal and flaws in the consultation exercise. H.E. has unsurprisingly written back with an opposing view. On Wednesday 8th November Sefton Council's legal team were due to meet to plan the next step, which is to make a written submission to the Court.

Separately to that judicial review, we've been assured that Sefton Council will commit all the resources needed to our cause, including ensuring appropriate public and environmental health impacts get accurately evaluated and costed.
Our elected representatives made it clear that they will be fighting as hard as possible for better options to be tabled, with a tunnel being their leading example of another option that should be reviewed and put forward.
We're going to be meeting with our elected representatives again in December to see how things have progressed.
What you can do now: