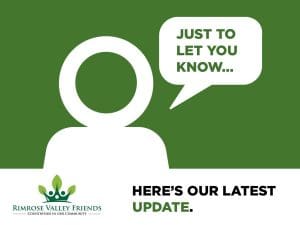 As you're hopefully aware by now, the best way to receive updates on our campaign to Save Rimrose Valley is via our social media pages and our dedicated website: https://www.saverimrosevalley.org/
However, we're aware that not everyone is a fan of social media, so will continue to flag important updates with you here.
This one falls into that category.
Please take a moment to read a detailed summary of our recent meeting at Westminster with Rachael Maskell MP from the Shadow Transport Team by clicking on the text below:
We are hopeful that this leads to real action at a national, political level and will update you as soon as we know more.
In the meantime, here are some really simple things you can be doing to help support the campaign: