A unique habitat
The importance of Rimrose Valley and its biodiversity cannot be understated.
At a time when so much of our green space – including Rimrose Valley – is under threat of development, we need all the evidence we can get to help our fight to secure its future and to protect the wildlife that calls it home.
Happily, there are some highly knowledgeable and experienced naturalists who have been busy documenting sightings for years… but it's you as members of the public who use the park so often who are best placed to confirm the presence of wildlife on a regular basis, so it would be amazing if you could play your part in recording these properly.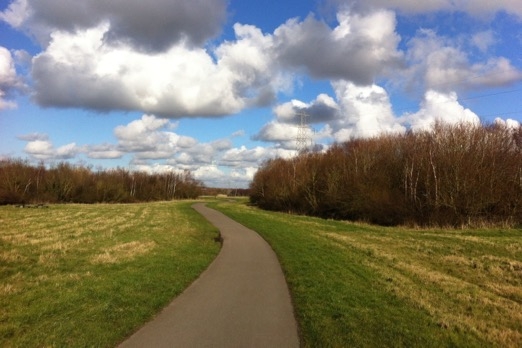 Are you an expert?
We are always on the lookout for people with a knowledge of birds, bats, dragonflies, butterflies, moths and mammals, as well as the amazing plants and fungi that grow on Rimrose to assist in further surveys.
If you are willing and able to help with our own efforts, please email biodiversity@rimrosevalleyfriends.org and we'll be in touch!
How YOU can help
There are a couple of ways of documenting wildlife on Rimrose Valley.
1. The iNaturalist App
If you're up-to-speed with technology, you can download the iNaturalist app to your phone and use your camera to not only record what you see, but also pinpoint where you saw it!
This is by far the quickest and easiest way of doing things and a great thing to do with the family, so we encourage everyone to give it a try!
We've prepared some basic instructions below, but the first step is to download the App which is currently available for Apple and Android devices.  Click here to head to the iNaturalist website and get started!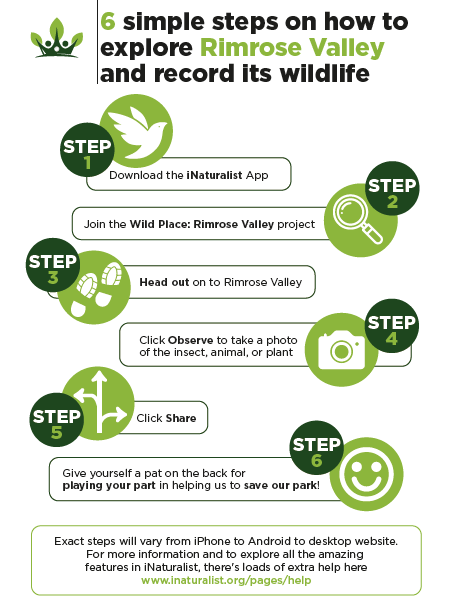 2. Report a sighting using the form below
For anyone less technically minded, we've created the form below and broken the park up into 5 section to help you pinpoint your sighting.
Simply complete the form, click submit and we'll do the rest!