About Rimrose Valley Friends
Who we are
We are Rimrose Valley Friends; a charity formed to promote, protect and preserve Rimrose Valley Country Park here in South Sefton, Merseyside.  Originally formed by local residents in 2015, we became a registered charity in 2017.  Our trustees and team of volunteers are embedded in the surrounding communities – we all live and work here!  We have a shared passion for this amazing space, its stunning wildlife and for encouraging others to use it to improve their lives.
You can see our trustees and a little bit about why they got involved at the foot of this page.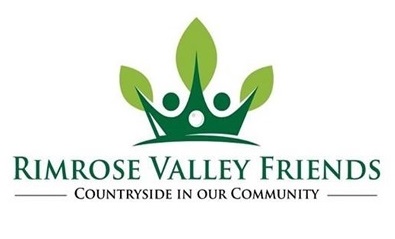 What we do
We serve as the connection between Rimrose Valley, the surrounding communities and statutory bodies such as Sefton Council and Merseyside Police.  We foster links  and deliver projects with other interested groups such as the Canal & River Trust, Lancashire Wildlife Trust and many more.
We fundraise and apply for grants to deliver events and activities, to enhance the parkland and to deliver projects which benefit our communities.
Our charity's purpose is to:
Connect and strengthen the communities of Rimrose Valley
Foster ties between the people and the relevant statutory bodies
Promote, protect and nurture Rimrose Valley and its wildlife for the good of the people and future generations
Improve the health of the people of the Rimrose Valley communities
Further education and appreciation of the natural environment
About Rimrose Valley
Rimrose Valley Country Park is an amazing piece of countryside in what is otherwise a heavily built-up part of South Sefton.  It sits alongside a section of the historic Leeds-Liverpool canal among the surrounding communities and is within walking distance for around 90,000 people.
Unlike more traditional Victorian parks, there are no grand entrances, flower beds or bandstands.  Instead, there is open, wild and semi-wild land, which has become home to countless specials of plants and animals.
A place for nature…
86 different species of birds (and counting!) have been spotted from herons, kingfishers, barn and tawny owls, kestrels, buzzards and peregrine falcons!  Other wildlife includes bats, water voles and even roe deer!  Check out our galleries for examples of some of the wildlife you can expect to see on your visit.
A place for health & wellbeing…
As well as its wildlife, Rimrose Valley is extremely popular for recreation.
It is a magnet for old and young alike to get out in the fresh air and to escape the hustle and bustle of city life.  Families in particular use it as a place to come together.  This was never more important than during the lockdowns and restrictions resulting from the Covid-19 pandemic.
Rimrose Valley is also used by sports groups including our own Rimrose Runners and local group Marsh Lane Harriers who recently restored the running track to its former glory!  Crosby Stuart FC are a junior football club based at the Brook Vale recreation ground which adjoins the park and Liverpool County FA have their Sefton base at the north end of the park.  This is not to mention all of the individual ramblers, runners and cyclists who use the park as the PERFECT place to get fit and healthy.
A place for communities…
Rimrose Valley is a country park like no other.  Sitting in such a densely populated area, it is a vital link between communities and is a route for children and adults to travel to school and places of work.  Families and friends cross it to visit each other's homes without the need to jump in the car.  People meet, play and gather in its open, green spaces – free of traffic, fumes and noise.
In many ways, it is South Sefton's hidden gem, but it can be easily accessed by bus or by train.  Why not visit our map to see where it's located and plan your visit? Click here.
Our Trustees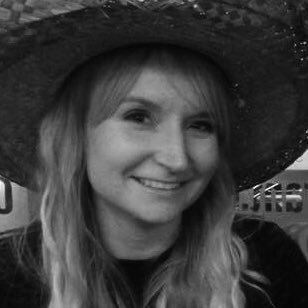 Sarah Edey
I am a local primary school teacher and mum of 3. We teach our children about the benefits of being outside, appreciating nature and environmental issues and Rimrose Valley is all of these things.  I used Chaffers track as a teenager and set up Rimrose Runners with Sonia Knight 3 years ago.  Having been involved in the campaign against the road for the past 5 years and a trustee of the charity for 3 years, I have a strong connection to Rimrose Valley and want to safeguard its future, for everyone.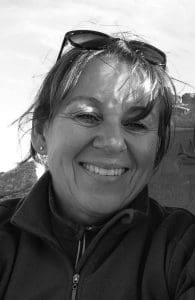 Linda Gaskell
I joined Rimrose Valley Friends in 2017.  My aim is to wholeheartedly support the mission of the charity – to preserve, protect and promote Rimrose Valley, so that it can provide pleasure and health benefits for the surrounding communities for generations to come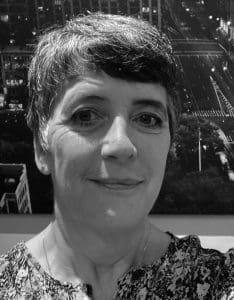 Tracey Boileau
I became involved with Rimrose Valley Friends because I love Rimrose Valley for everything it has to offer – peace, greenery, community, beauty.  I was born and bred a mile away from Rimrose Valley and want to be part of making this area a place people are proud to live in.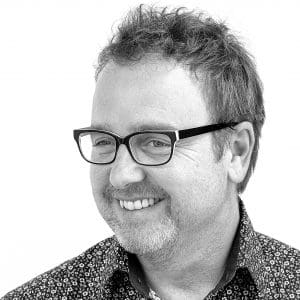 Gary Young
Rimrose Valley is an essential – in every meaning of the word – green space in the heart of our community. Ensuring that its benefits and advantages; from well-being to health to environmental and educational, are available to everyone in our borough and beyond is massively important. It's vital that such a vast, natural green space is, and remains, accessible to all.